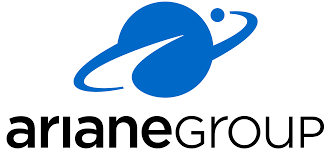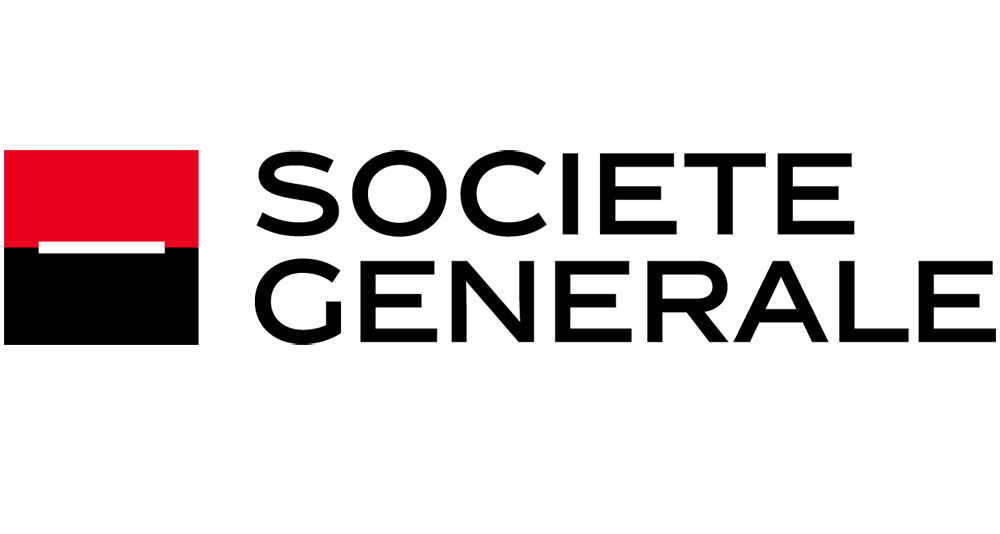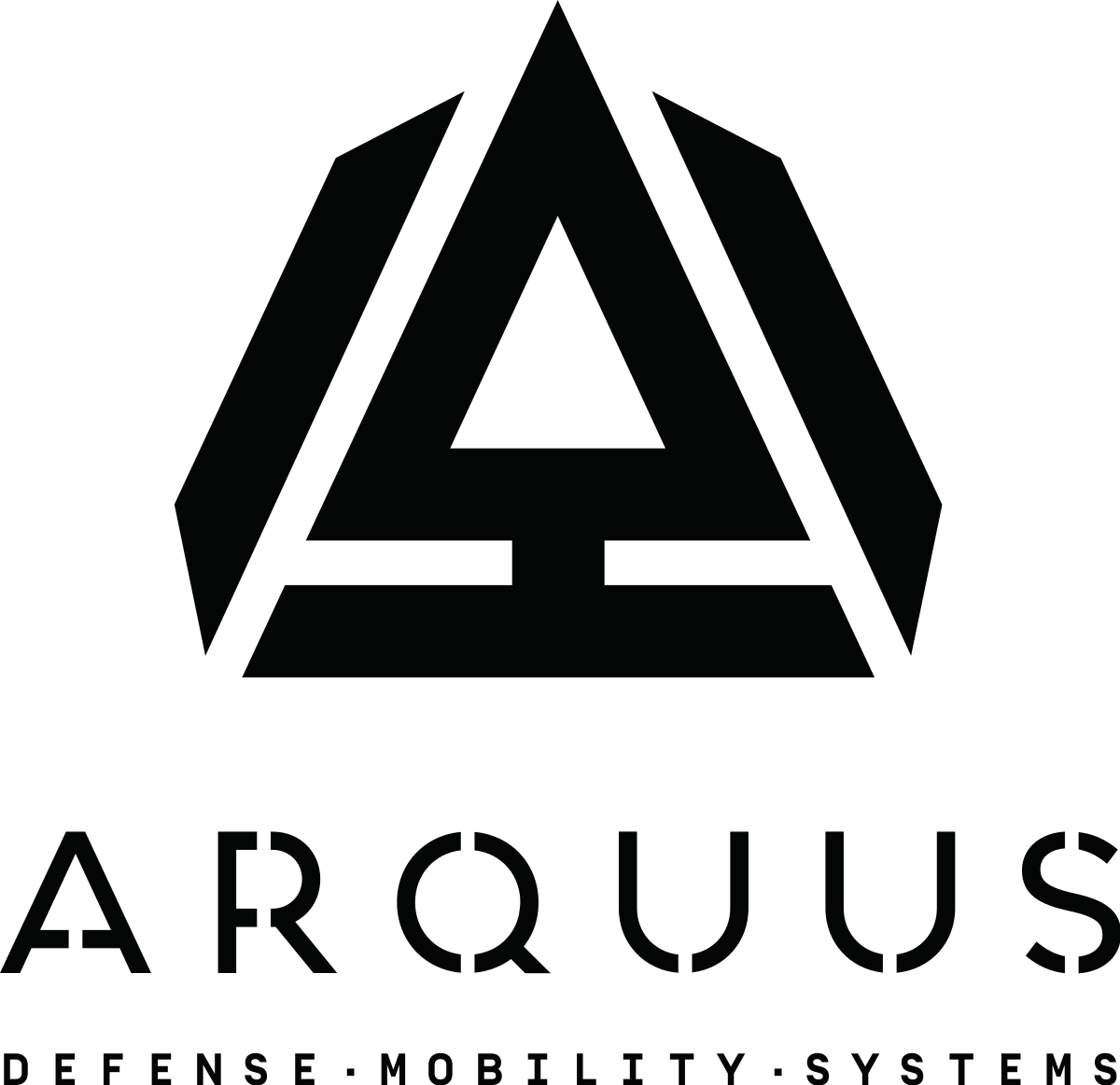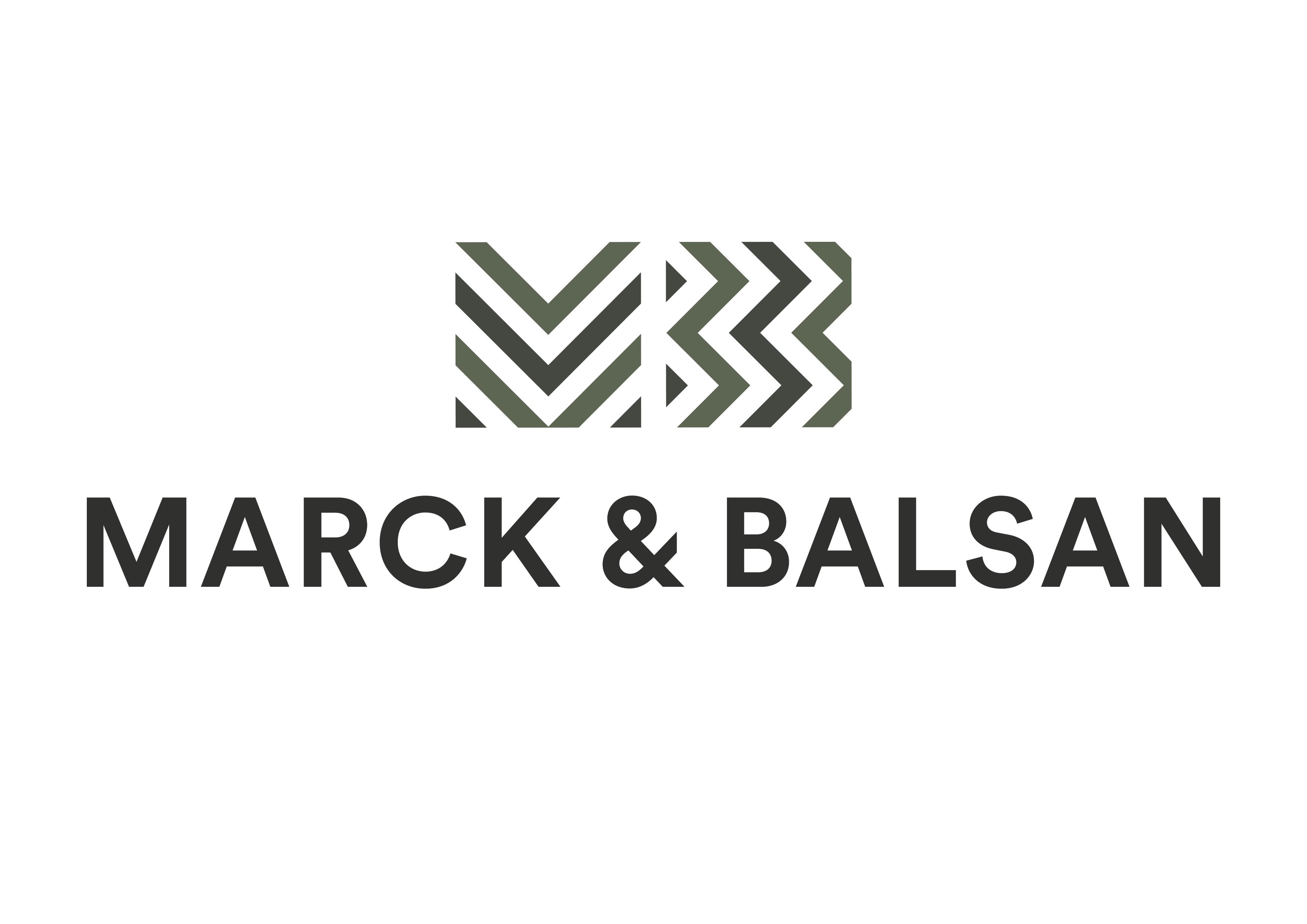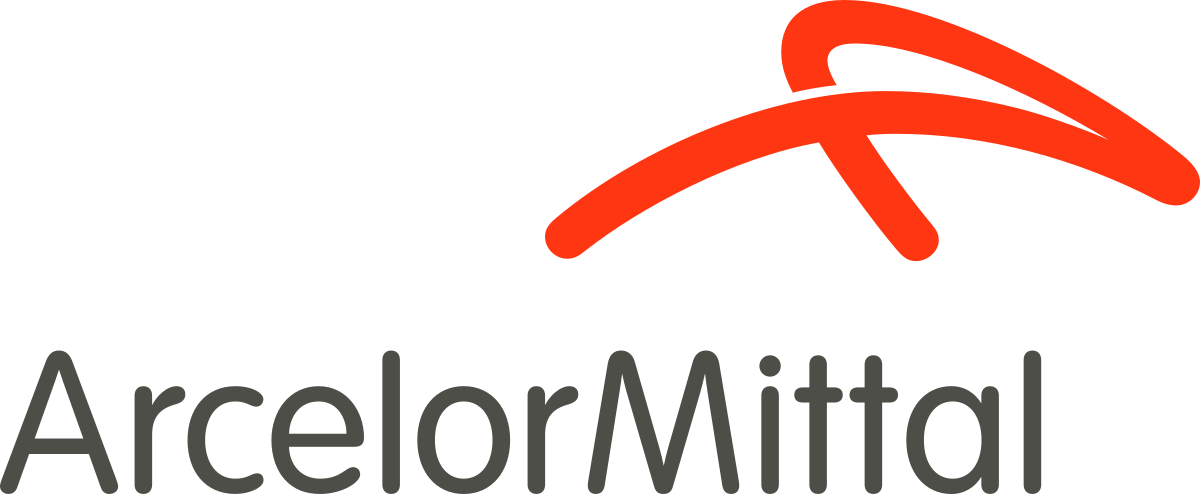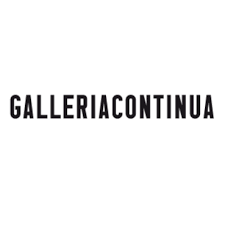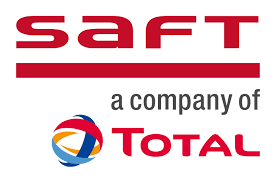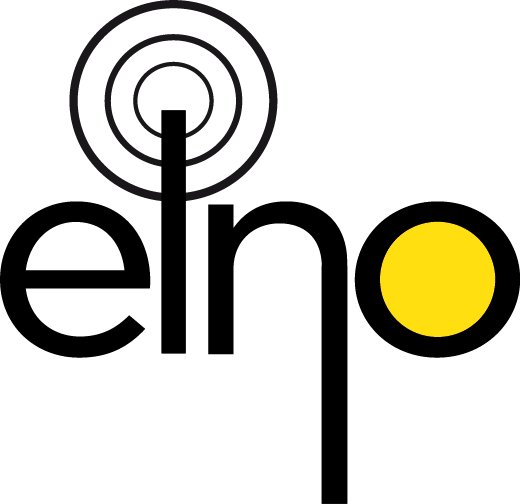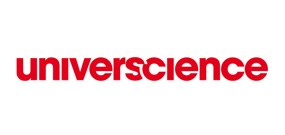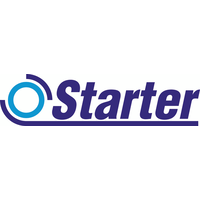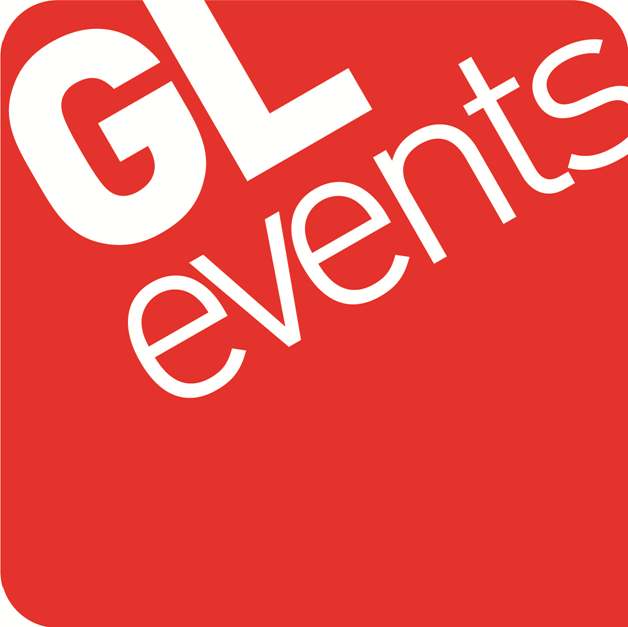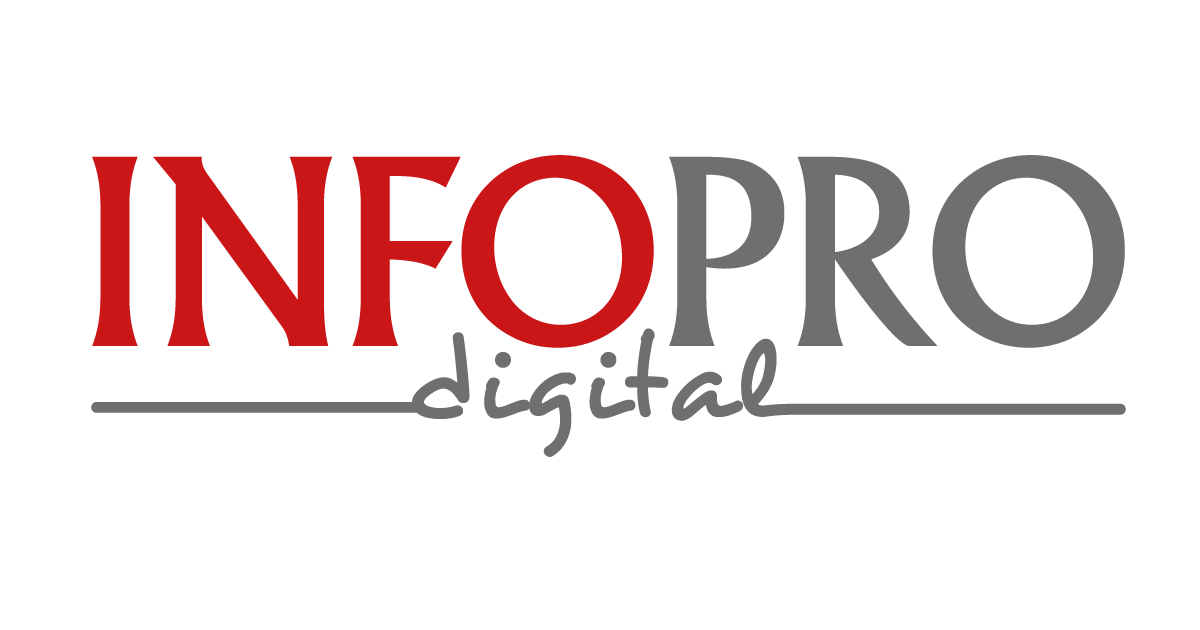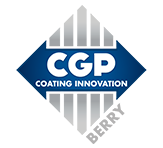 Global experience in events and logistics
WEL is active in more than 90 countries thanks to its network of local agents.
Responsiveness and flexibility
Receive a detailed quotation between 12 hours and 48 hours following your request, whatever the products transported, anywhere in the world
Global network of local agents
200+ IELA agents and 40 outside IELA
Transportation
60% by air, 30% by road and 10% by sea
Volume of operations
500+ files processed in 2019, i.e. 1,000 event movements
Approach
Transport and handling in France and Europe carried out by WEL, use of local agents outside Europe
Member of IELA (International Association of Logistics Associates), which brings together the major players in logistics for trade shows and events all over the world.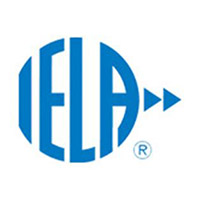 Our expertise covers the entire logistics chain
With more than 100 years of combined experience of our staff at the heart of global supply chains, we deploy all our energy to facilitate your logistics needs, whatever the events you are organizing. We support you in all phases of your projects.
Having WEL by your side is the guarantee of a successful event. Discover below the services available for your company.
Storage

Transport

Management

Delivery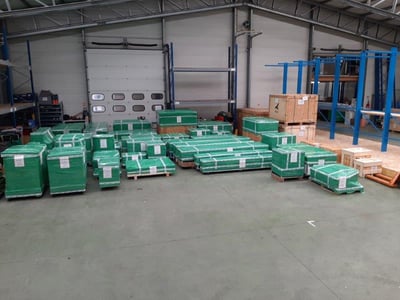 WEL offers storage, optimization and management solutions for your exhibition and export contracts. With a strategic location in the Paris region, your goods are immediately available for any event organized in France or abroad.
Our 1600 m² warehouse is based near Paris Charles de Gaulle Airport and the main Parisian exhibition centers. It is also thanks to this convenient geographical position that we can respond very fast to all your requests for material transfers.
For the daily management of your goods, we provide you with a dedicated, secure storage area adapted to your needs. Track your goods online on our application designed and sized for mobile access. Wherever you are and whatever the time on site, get the information you need immediately.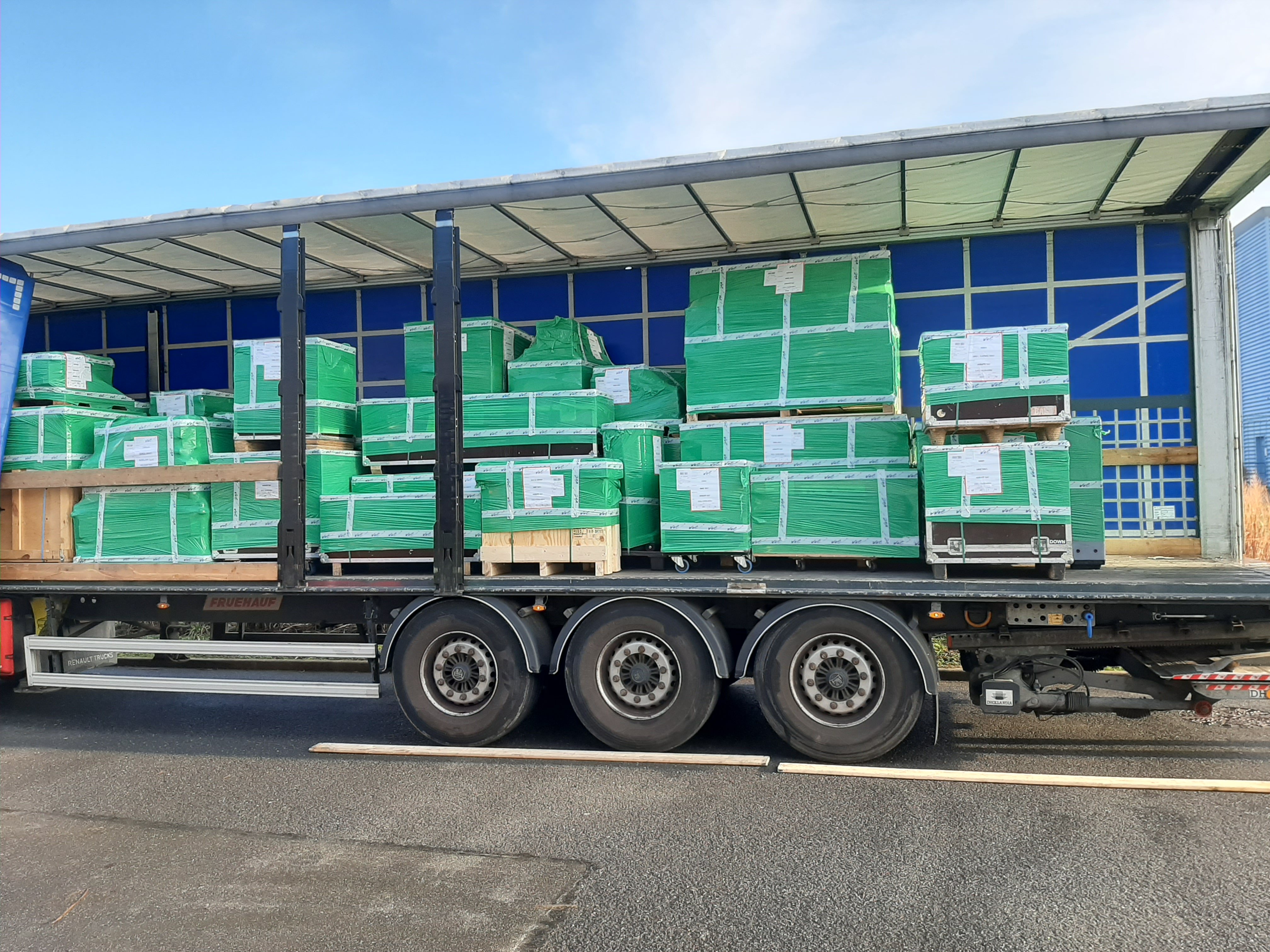 WEL manages your logistics from A to Z:
Custom packaging of your goods in accordance with the selected mode of transport and international packaging standards (IATA regulations).
Recommendation of the most suitable transport solution according to the specifications, the deadlines and the cost incurred: air, sea or land.
Organization and implementation of convoys and escorts for large shipments (great length, width and / or height). .
Pooling of transported goods in order to reduce costs and the ecological footprint by optimizing our trips.
Specialist in customs operations, WEL has perfect control of the regulations and administrative procedures to be carried out for the goods transported: customs declarations, licensed materials, temporary or final exports, etc.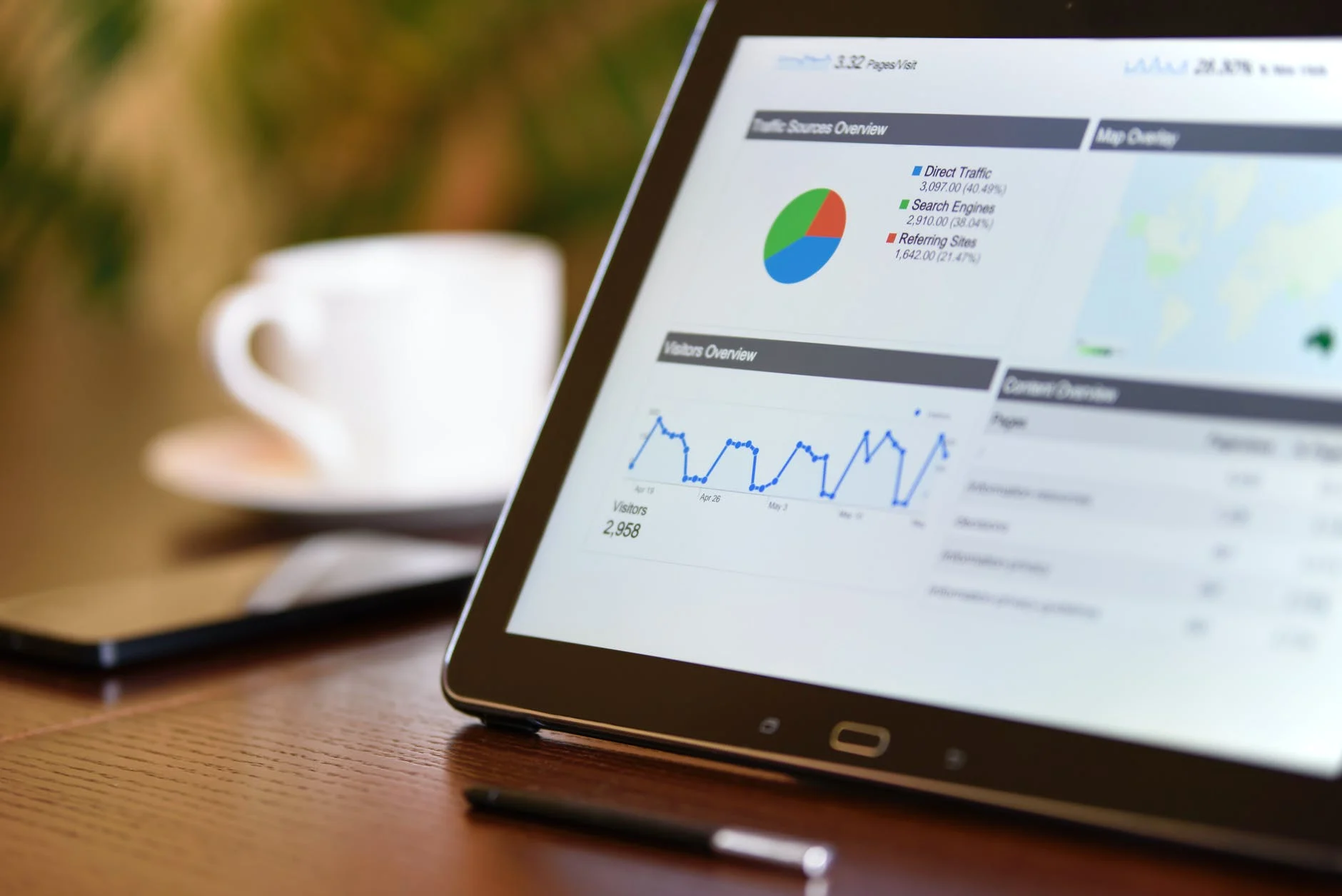 WEL offers solutions adapted to your needs: outsource the complete management of your events and manage their progress in real time. Traceability and transparency are the key words of a successful partnership at your side.
Instant inventory management via our personalized online platform. Accessible directly from a phone, a tablet or a computer, 24/7.
Follow-up of all your events thanks to this interface: centralize information, prepare your next trade show, consult product sheets / specifications of your goods, be informed in real time of the different stages thanks to notifications or even export your data on Excel or PDF.
WEL is your single point of contact to organize storage and / or transport of your goods. You have access to a complete and scalable dashboard according to your needs while our inventory manager is available to answer any additional questions.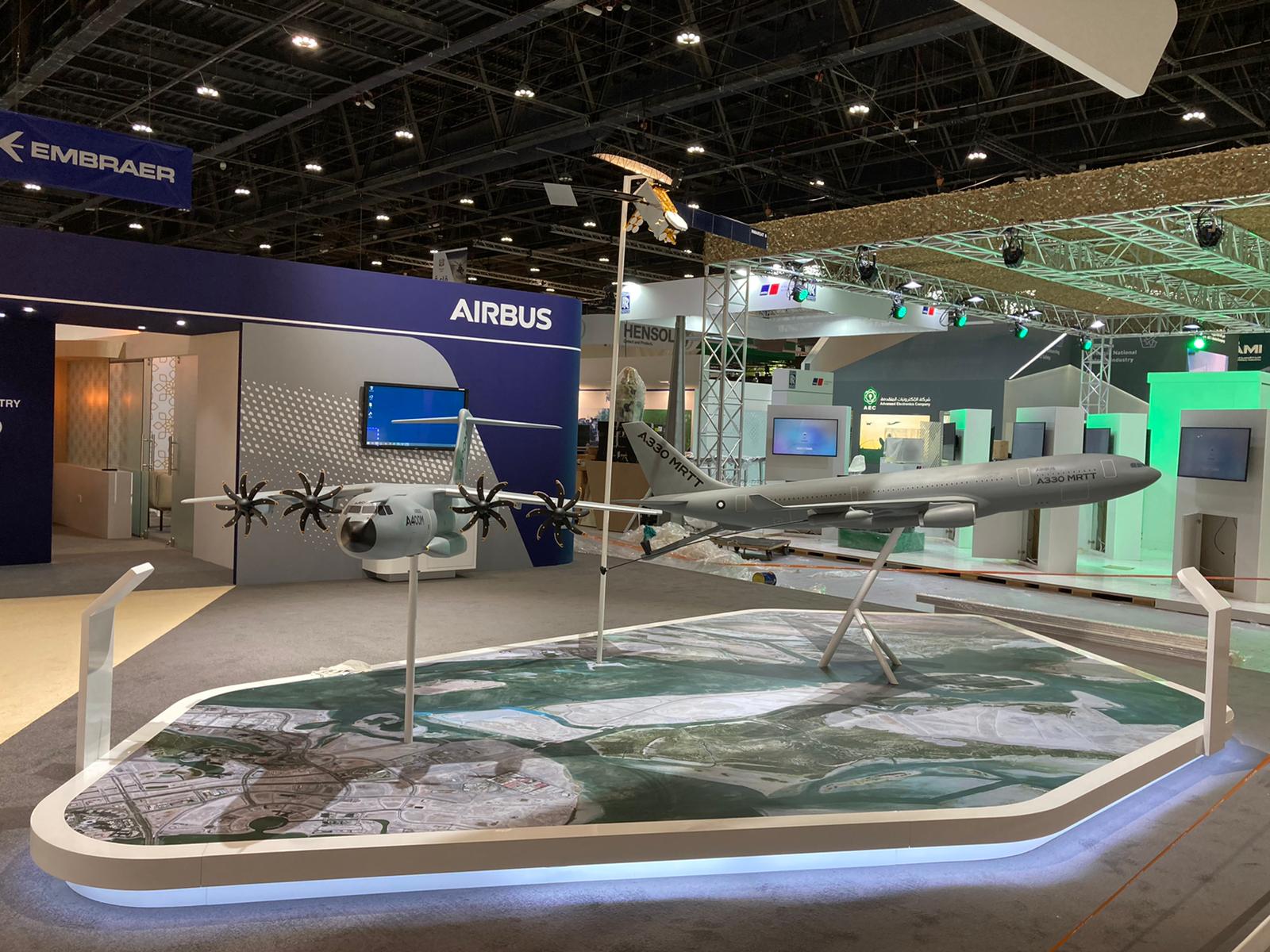 The success of WEL is based on a recognized methodology and reliable tools. A 100% successful delivery of the goods entrusted to us by our customers is our only goal.
To do this, we offer a turnkey solution:
Before the event: pre-routing, control and protection of products, secure intermediate storage, use of suitable means of transport and completion of customs formalities.
During the event: delivery to the exhibition center, on-site assistance if necessary and handling of empty packaging, special services during the events
After the event: return transport, customs formalities, control and checking of products, redelivery and / or transfer to a new exhibition.
Solid expertise in trade fairs in France and abroad
We have already supported our clients in more than 130 trade shows around the world.
Oil & Gas
ADIPEC – Abu Dhabi
OTC – Houston
GASTECH – Abu Dhabi
ONS - Stavangers
OFFSHORE EUROPE – Aberdeen
POWER GEN EUROPE - Amsterdam
SEG – Houston
EAGE – Madrid
IRAN OIL – Teheran
MIOGE - Moscow
Rail & Transport
INNOTRANS – Berlin
SIFER – Lille
AUSRAIL – Melbourne
RAILTEX – Birmingham
EURASIA RAIL – Istanbul
ICAO – Montreal
ICAO – Tashkent
APTA – Houston
EURO BUS EXPO – Birmingham
INTERTRAFFIC - Istanbul
Defense
IDEX – Abu Dhabi
DSEI - London
MSPO - Kielce
DSA – Kuala Lumpur
IDEF – Istanbul
AUSA – Washington
MILIPOL – Paris
IDET – Brno
DEFEXPO – New Delhi
INDO DEFENSE - Jakarta
KADEX – Astana
CANSEC – Ottawa
HOMELAND SECURITY – Abu Dhabi
HIGH SECURITY PRINTING – Santiago Chile
HIGH SECURITY PRINTING - Manila
SECURITY DOCUMENT WORLD – London
AEROSPACE & DEFENSE - Seville
Interior Design
AMBIENTE – Frankfurt
MAISON & OBJET – Singapore
DOMOTEX – Hannover
TOP DRAWER - London
Airshows & Naval shows
LIMA – Langkawi
AERO INDIA – Bangalore
LAAD – Rio de Janeiro
FARNBOROUGH AIRSHOW
ASIAN AEROSPACE – Singapore
FIDAE – Santiago
IMDEX – Singapore
SITDEF – Peru
DUBAI AIR SHOW
MAKS – Moscow
SEOUL AIR SHOW
AIRCRAFT INTERIORS – Hamburg
MEBA – Dubai
NBAA – Orlando
AVIATION EXPO – Beijing
SINGAPORE AIRSHOW
ZHUHAI AIR SHOW - China
ILA - Berlin
FIDAE – Santiago
AIRLINE PURCHASING - London
Industry
EXPONOR - Antofagosta
EXTEMIN - Arequipa
MINING WORLD RUSSIA
ACHEMA – Frankfurt
AIMEX - Sydney
HANNOVER MESSE - Hannover
NANOTECH - Hammamet
NAMPO HARVEST DAY - Bothaville
PITTCON - New Orleans
ARABLAB - Dubai
LABEL EXPO - Chicago
EXPOPACK - Mexico
ALLPACK - Jakarta
INDIA WOOD - New Delhi
DUBAI WOOD SHOW - Dubai
ECOBUILD - London
INTERSOLAR - Munich
PRODUCTRONICA - Bangalore
KOREA MAT - Seoul
TOKYO PACK - Tokyo
AUSPACK - Melbourne
CEMAT - Hannover
EMPACK - Madrid
EURASIA PACKAGING - Istanbul
MOVIMAT - Sao Paulo
PROPACK - Shanghai
STEEL FAB - Sharjah
NEW TECH - Tel Aviv
Power & Electricity
MIDDLE EAST ELECTRICITY – Dubai
CIGRE - Paris
AABC – Kyoto
Broadcast & Communication
IBC – Amsterdam
NAB – Las Vegas
CABSAT – Dubai
COMMUNICASIA – Singapore
INFOCOMM - Orlando
CEBIT - Hannover
AFRICA COM – Johannesburg
CARTES ASIA – Hong-Kong
CARDS MIDDLE EAST – Dubai
APEX – San Diego
MOBILE WORLD CONGRESS – Barcelona
PROLIGHT & SOUND - Frankfurt
Food
CFIA - Rennes
PROCESS EXPO – Chicago
VITAFOOD – Geneve
FINE FOOD AUSTRALIA – Melbourne
VINEXPO – Hong-Kong
EXPOVINIS – Sao Paulo
WINE & SPIRITS TASTING DAYS (Russia, Colombia, South Africa, Brazil)
HOTELYMPIA - London
Banking
SIBOS – Singapore
BANK NOTE – Washington
BANK NOTE – Cape Town
Healthcare
PHARMTECH - Moscow
ASCO - Chicago
AFRICA HEALTH - Johannesburg
ARAB HEALTH - Dubai
PHARMAPACK - Paris
FORUM LABO - Paris
FARMAFORUM - Madrid
FRANCE VET - Paris
ENOMAQ - Saragosse
Technology
CES LAS VEGAS - United States
VIVATECH - Paris
MOBILE WORLD CONGRESS - Barcelona
INTEGRATED SYSTEMS EUROPE - Barcelona
Find out more about WEL with specific case studies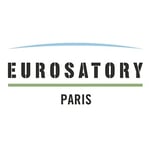 SITUATION
7m-high model to be placed on a stand ready for the exhibition
SOLUTION
Installation of a crane with a 12m arm to place the model in the middle of the stand in its precise location
IMPACT
The model could be installed safely and without any damage to the customer's stand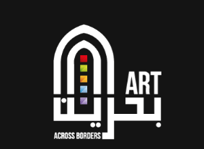 SITUATION
Delivery and the installation of works of art at the Grand Palais with the following constraints: very short deadlines and installation during an exhibition open to the public.
SOLUTION
Setup and handling by WEL staff, in line with tight deadlines and ahead of schedule
IMPACT
The customer did not have to worry about any logistics constraints and was able to be 100% present at the exhibition

SITUATION
Transport and unloading of 4 trucks of exhibition equipment in Lausanne (Switzerland) from France
SOLUTION
Follow the international customs transit procedures in force between France and Switzerland
IMPACT
The administrative side had no impact on the client
"WEL is a dynamic and serious company that always listens to its customers and respects tight deadlines."
"WEL has been able to work efficiently, to respond to our requests, even with very tight deadlines, in regard to storage administration of our models or transport needs."
"A logistics partner for more than 12 years who always listens to the customer. WEL has demonstrated its ability to support us in terms of logistics for many shows"
"A service provider who has very good knowledge of our products, but also the requirements of organizers, customs and various logistics formalities."
"A quality partner able to create a win-win relationship with your business."
"Their knowledge of regulations is a real asset in the context of the organization of logistics services."
"We believe that their knowledge of the world exhibitions sector and their geographical location as well as their technical and human capacities are real assets to meet our needs for logistics services."
"We have been working for many years with WEL within the framework of the organization of our participation in exhibitions in France and abroad (EMEA and APAC) "
"Dynamic and serious company"
"We thank WEL for the incredible work done by the whole team, always ready to go above and beyond for us. Over the years has only proven the 100% reliability of our partnership."
Why choose WEL?
WEL, created in 2003, has solid experience in the world of transportation and exhibitions. This ensures you a tailor-made service, in line with your needs, in France and abroad.
What are your fields of action?
We are specialized in event logistics and international transport (air, sea, road). We also manage customs clearance, storage and handling of all types of goods.
I have an international request, in which countries do you operate?
Being a member of IELA (International Exhibition Logistics Association), we can rely on a network of international agents for the successful completion of our operations in all countries in the world.
I want to store goods in your warehouse, is this possible?
Yes, it is possible: we have a 1600 m2 warehouse located next to Roissy Charles De Gaulle Airport (ZI Mitry-Compans). This is a strategic position in the Paris region for the storage of your goods.
Participating in a trade fair, I would like to entrust you with the logistics of our exhibition goods. What are you offering ?
WEL supports you in order to guarantee the best visibility on your stand. We take care of the operations related to the assembly of the exhibition goods, we respond to your requests and discuss with you the solutions to showcase your models, products. During the fair we take care of logistics and technical requests so that you can interact with your customers. At the end of the show, we manage the dismantling and storage of the premises.
Are you present alongside your clients at trade shows?
We are present for our customers and provide support from preparation for the event to dismantling and return shipping.
Who takes care of customs formalities?
All our project managers are competent and trained to manage customs formalities.
Is it possible to organize a showroom in your warehouse in order to present products to our customers?
It is possible to privatize parts of our office for your private demonstrations. Our project managers can assist you to showcase your products.
I would like to entrust you with valuable and / or fragile goods in order to make a delivery to a trade fair. What are the means implemented to guarantee its security?
Our warehouse has security equipment (alarm, video surveillance, door locking). Deliveries to exhibitions of fragile or sensitive equipment are made directly by a WEL driver with the customer present on delivery.
I have to make a high volume delivery of material. What type of vehicles / transport solution do you have?
We have a fleet of vehicles ranging from 5m3 to 50m3.